Rome Blue
Buy Rome Blue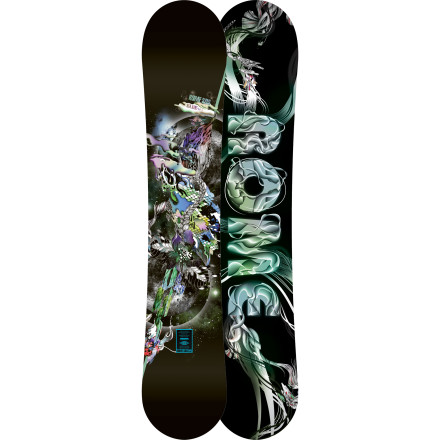 You can buy the Rome Blue at these women's snowboard shops:
| | | | |
| --- | --- | --- | --- |
| | | 459.95 | |
| | | 460.00 | |
Rome Blue Reviews
- monkie:
Aside from beating my ragged old men's board like a red-headed stepchild, my Rome Blue is super responsive with a great carve and nice pop. I got last year's version of this board, and I am completely thrilled with it. I can't compare it to any other women's boards, but compared to other boards I've ridden it has prefect flex and does just as well (if not better) in deep pow.
As one of the only two boards to earn a 5 on our stiffness-o-meter, this is definitely a board for girls who like 'em stiff. East coast testers felt that the stiffness made it very stable in poor conditions. "The Blue cut right through super heavy slush, stayed speedy and generally made fun out of some not so fun snow." This is a stiff and stable freeride board for advanced riders looking for something that can handle aggressive terrain and choppy conditions.
The downside? Some riders felt that the board was too stiff, and difficult to flex torsionally, making it difficult to make quick, tight turns in trees or bumpy terrain.
Check out Shayboarder's review of the 2008 - 2009 Rome Blue on her blog.

She's highly regarded in the women's snowboarding community as one of the foremost product test riders out there, we highly trust her opinion!
Rome Blue on